EMF Anti Radiation Sticker Pack
Regular price ₱2,000.00 ₱999.00 50% OFF
CLOSING OUT SALE!
BUY 1 FREE 3 PACKS! + FREE SHIPPING! 
LIMITED TO 50 CUSTOMERS ONLY!
TODAY ONLY!!!!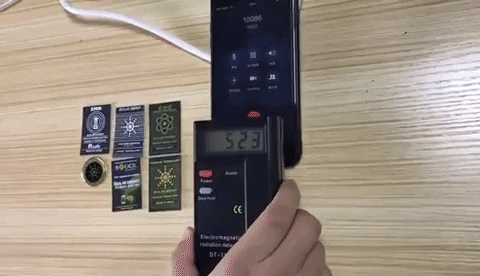 1 PACK (6 PCS)
BEFORE: 1 PACK Php999 ( ORIGINAL PRICE PHP2000)
NOW:  BUY 1 PACK, GET FREE 3 PACKS! PHP999
STUDIES HAVE SHOWN THAT LONG-TERM EXPOSURE TO MOBILE DEVICES CAN HAVE HARMFUL EFFECTS ON YOUR BODY AND OVERALL WELL-BEING!
We are constantly surrounded by electrical devices that make life easier. But did you know that all electrical appliances produce electromagnetic radiation that can harm health? And cellphones are one of the most used electrical devices that emit EMFs,

AND YOU ARE PUTTING IT NEAR YOUR BRAIN!
What's in the box: 1 Box (6pcs)
Some of the symptoms of Radiation exposure are the ff:
Sleep disturbances like insomnia
Headaches
Depression
Tiredness and fatigue
Dysesthesia (a painful, often itchy sensation)
Lack of concentration
Changes in memory
Dizziness
Irritability
Loss of appetite and weight loss
Restlessness and anxiety
Nausea
Skin burning and tingling
HOW TO USE:
It is easy to use, just stick it to the back of your cellphone, tablet, laptop, handheld gaming device, or router and it immediately will reduce EMF radiation, creating a safe and healthy environment for you and your family.
LIFETIME USE, NO EXPIRY

LIFETIME PROTECTION, PROVEN AND TESTED

GET YOURS NOW! LIMITED STOCKS ONLY!

MORE THAN 10,000 UNITS SOLD!
people are currently looking at this product
Estimated delivery time 3-5 days
Guaranteed Safe Checkout